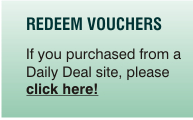 $

0.01
Diamond Stud Redemption instructions, for Savology, Eversave, YP.com and any other site that's selling our earrings.
PLEASE WAIT 12-24 hours before redeeming so we can upload your vouchers to our system.
You must go to
1. www.CrystalGemJewelry.com
2. Click the "Redeem" Button on top of page
3. Click Logo of website you purchased from
4. Fill out Voucher Form
5. Pay for shipping fees if any
6. Due to the High Volume of redemptions if the form is blank just come back later to redeem.